​​​​​​When COVID-19 hit hard last year millions of Floor & Decor email subscribers found themselves stuck at home and ready to renovate. More than ever it was important that we seize the opportunity to inspire & educate homeowners and PROs through personalized email experiences​. Working as the lead designer our goal with email communications is to provide inspirational & valuable content that links back to the store and online shopping experience.
It was found that more than 60% of consumers preferred email for commercial communications. To our customers it's simple: when done right email adds value and encourages a more deliberate interaction. Arriving on the creative digital team there was a very loose design execution process in place due to the high turnover in the position. Three different agencies were developing and deploying emails; each one had their own interpretations of how the brand should be designed to the two specific audiences.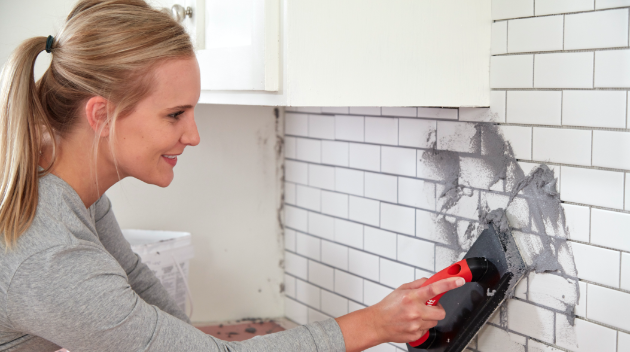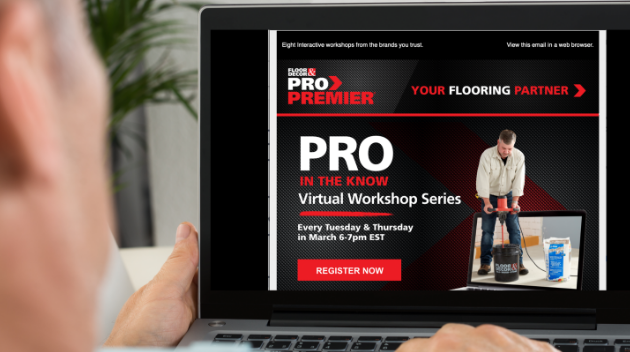 Customer were receiving emails that lacked personalization and cohesiveness. Due to the lack of process email development time took longer to execute. I was tasked with creating a work process to cut design and development time. In addition I was challenged with making sure all email creative-strategy aligns with in-store, web, social and other omni-channels.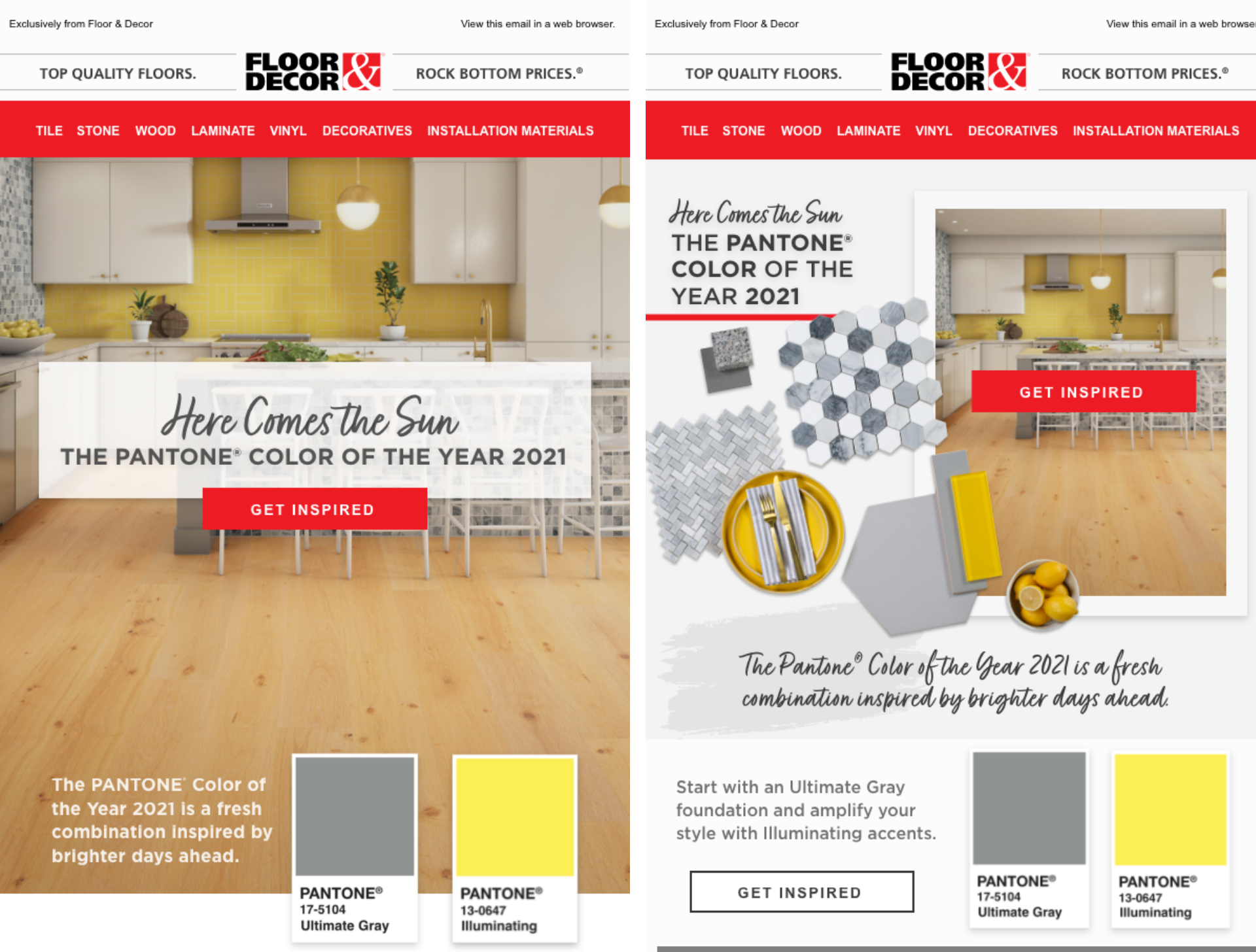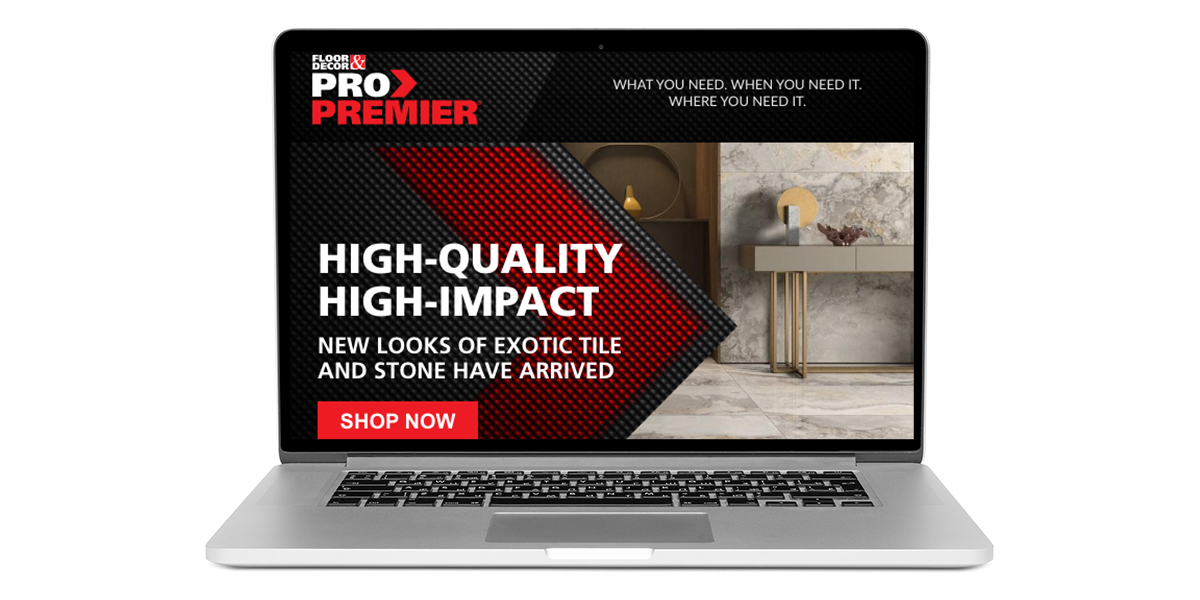 It takes a village to create scalable dynamic content to distribute to Homeowner and PRO email subscribers.
Creative Director: William T.
Digital Marketing Director: Lauren Z.
Email Marketing Specialist: Melissa C.
Lead Visual Designer: Tinisha Gold
HO Content Director: Amanda S.
PRO Content Manager: James K.
Project Manager: Dipan P.
Once the key homeowner audience's were identified, we began to have weekly meetings with the content team to strategize monthly email campaigns. Partnering closely with the Content team determined email stories, subject lines and product details. We scheduled wireframe sessions before the start of each campaign. By creating low-fidelity wireframes, we began to incorporate them into the Email Requirement Document (ERD) used by the content partners to provide all copy to the development team. Designing these wireframes were crucial in creating a better workflow process for all partners.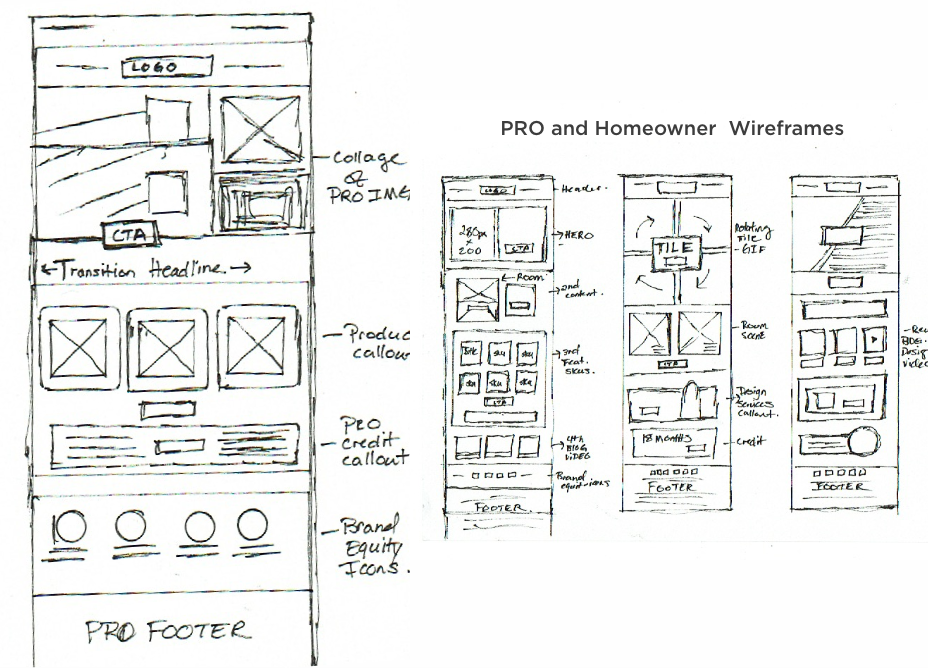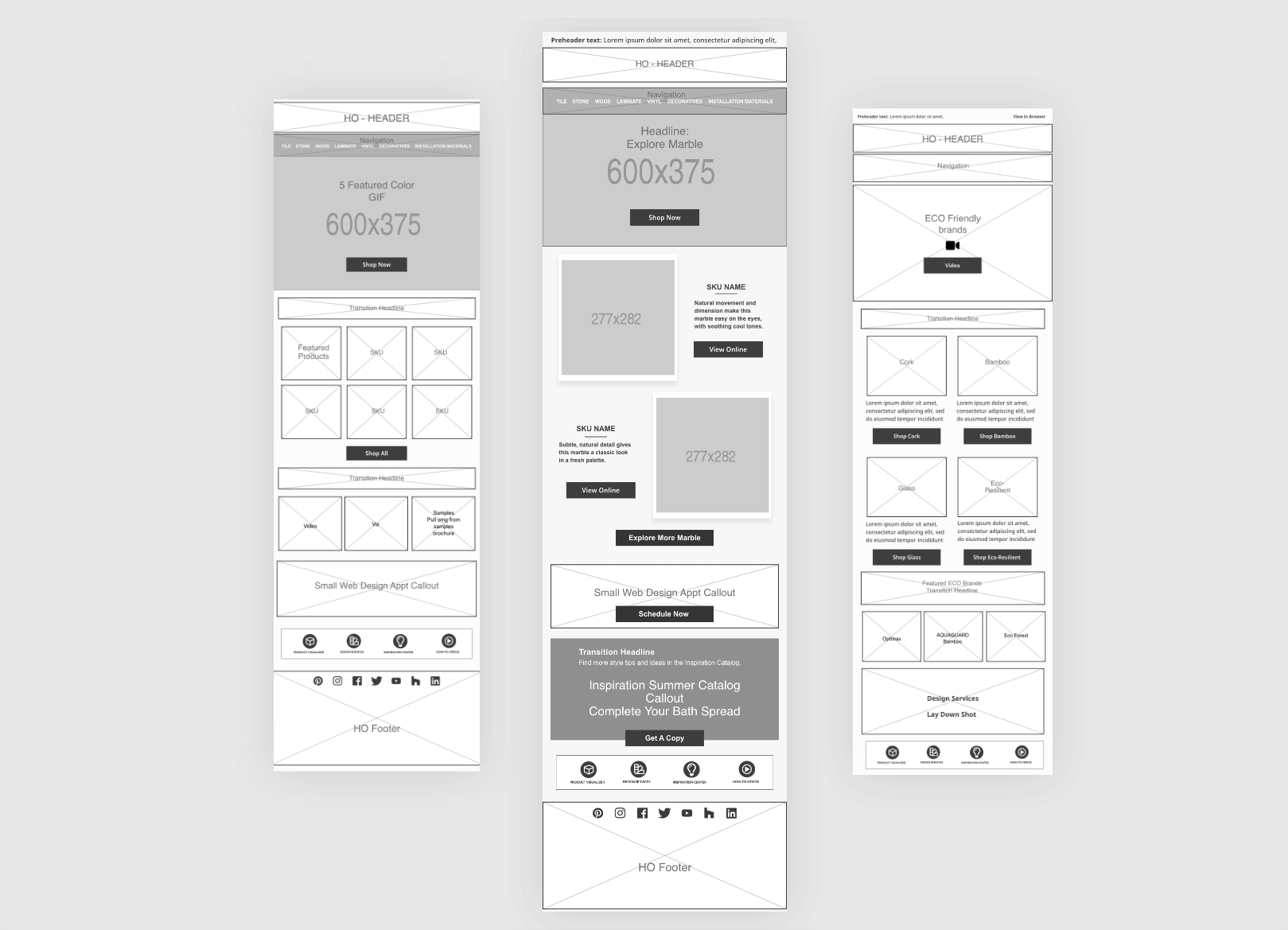 Working with our art director we established a unique design system to establish email brand cohesiveness with the other digital channels. We also worked closely with our creative Director, William to make sure overarching email campaign/strategy aligns with in-store, print and all other channels (omnichannel).
Increasing Engagement with Motion Design
To improve email engagement we increased the use of subtle animation. By creating email compatible design assets and making simple updates to templates we were able to optimize existing emails for personalization ie. PRO Welcome series customer journey and Homeowner Design appointment emails.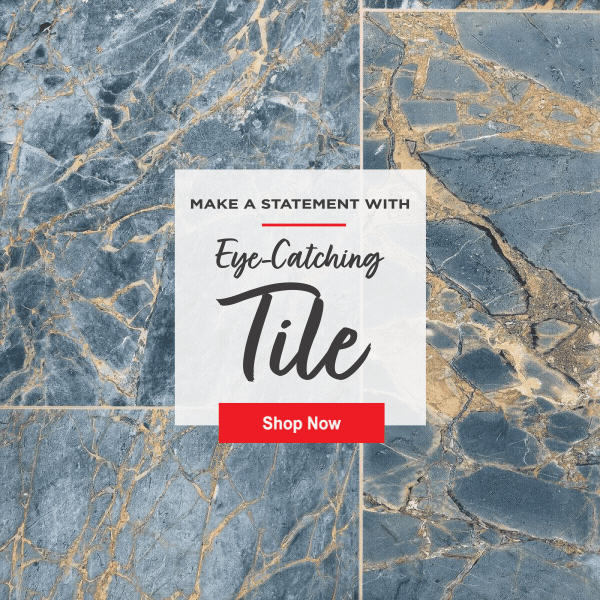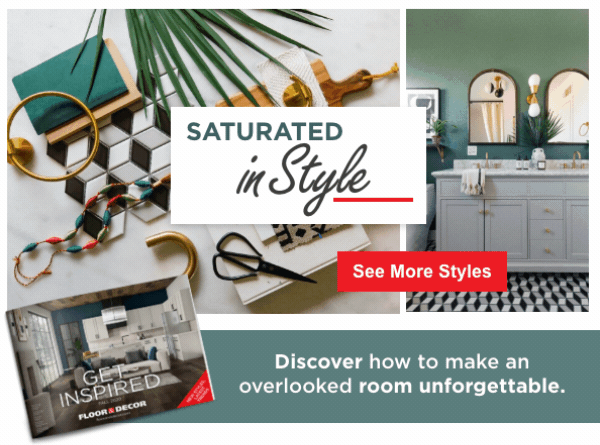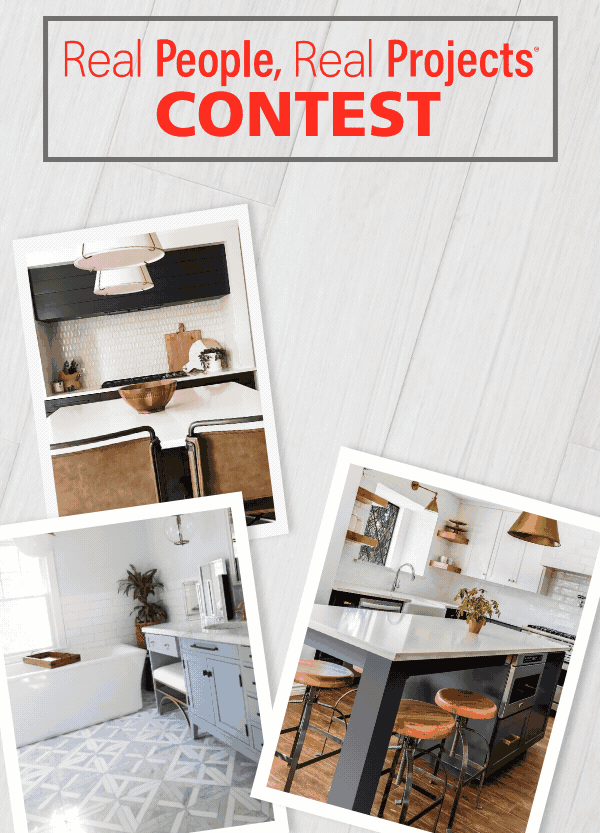 The email program was able to triple its goals for 2020, resulting in a 122% increase in attributed revenue. In addition by improving the Design Appointment Follow-up Journey emails we were able to encourage Homeowner's High Value Actions via email increasing revenue by 14%. By creating a brand new PRO Welcome series customer journey, the final results were astounding. 
Increase Design Appointments
Decrease shopping cart abandonment
Increase High Value Actions
Increase Overall Open Rates
Increase Click-through rates