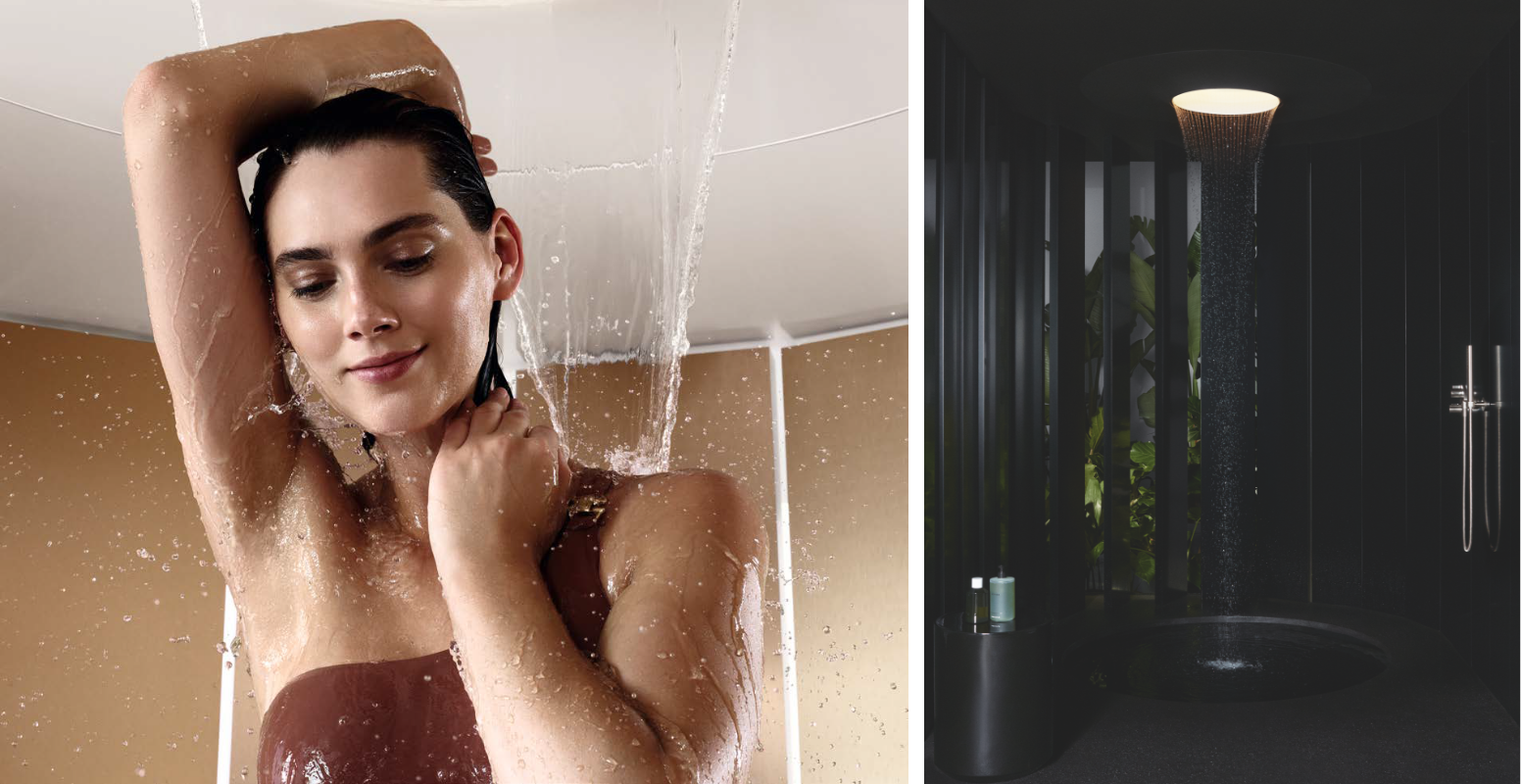 Working with a network of experts in hydrotherapy, Dornbracht's LifeSpa entire product line offers tailor-made wellness solutions for the home, as well as for the professional spa sector. Rainmoon shower experience is Dornbracht's answer to the increasingly demanding, stressful pace of modern living.
Rainmoon vs. Aquamoon Challenge 
Our challenge was to position the LifeSpa Rainmoon shower experience as an originator in health and wellness applications. We encountered a hitch when were told from German Headquarters, that Rainmoon around the world was known as Aquamoon but due to legal reasons, Aquamoon could not be used in the US market. We were tasked with educating our sales team, interior designers & architects, third-party partners and customers about the Rainmoon shower experience.
LifeSpa Rainmoon Product Launch Objective: 
Our main objective was to initiate conversations between interior designers and architects in order to exchange ideas surrounding wellness initiatives in design. Our aim was to educate them about the growing industry of wellness and the impact spas have on commercial and residential projects. In addition educating the interior designers,and architects on how to specify and create the right spa-like environment for any project.
Innovative Idea: This was a concept I pitched to our new Ceo Alexander Dornbracht. Thought it was never fully executed, he was sure to keep his word and include AR experiences at future events. 
Unique Rainmoon Audience:
We spoke to Architects and design experts searching for inspiration and always keeping an eye out for the next big innovation in interior design. Fashion forward thinkers who are constantly working and learning to stay current, modern and innovative.  We also targeted customers who were always looking to find new ways to stay relevant and stand out from other interior designers. Working closely with our product manager Kat speaking German she was vital in making sure that I design treatment cards to help the clients understand the different LifeSpa products Dornbracht was offering. 

Rainmoon Roles & Responsibilities:
Working as the lead Marketing Manager my direct reports were a product manager and marketing coordinator who assisted us in strategically launching LifeSpa's Rainmoon shower experience in the US Market. I also worked as the lead Visual designer often times creating collateral for the sales team and vendors. As the marketing manager, I collaborated heavily with other internal stakeholders, external agencies and vendors in Germany to provide marketing assets to North America sales teams and clients. 
​​​​​​​​​​​​​​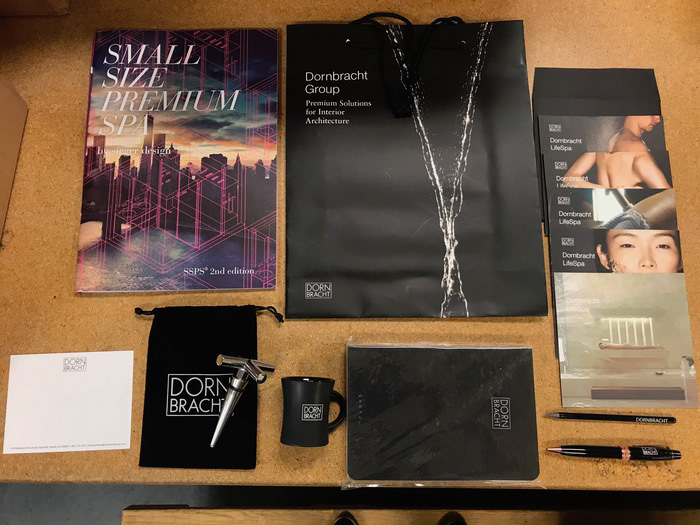 A Lifespa Wellness Discussion....
Working with HelloPR to organize the LifeSpa event in San Francisco the Panel Discussion aimed to engage media and trade professionals in San Francisco while capitalizing on Mr. Andreas Dornbracht's visit to the city from Germany to host the event. 
Mr. Dornbracht's engaged in one-to-one press meetings, the wellness panel discussion and cocktail party, followed by an intimate dinner. In attendance were more than 30 design professionals, including principals of some of the most prestigious interior design and architecture firms in the city. I hired a team to create special SPA like gifts for the VIP guest.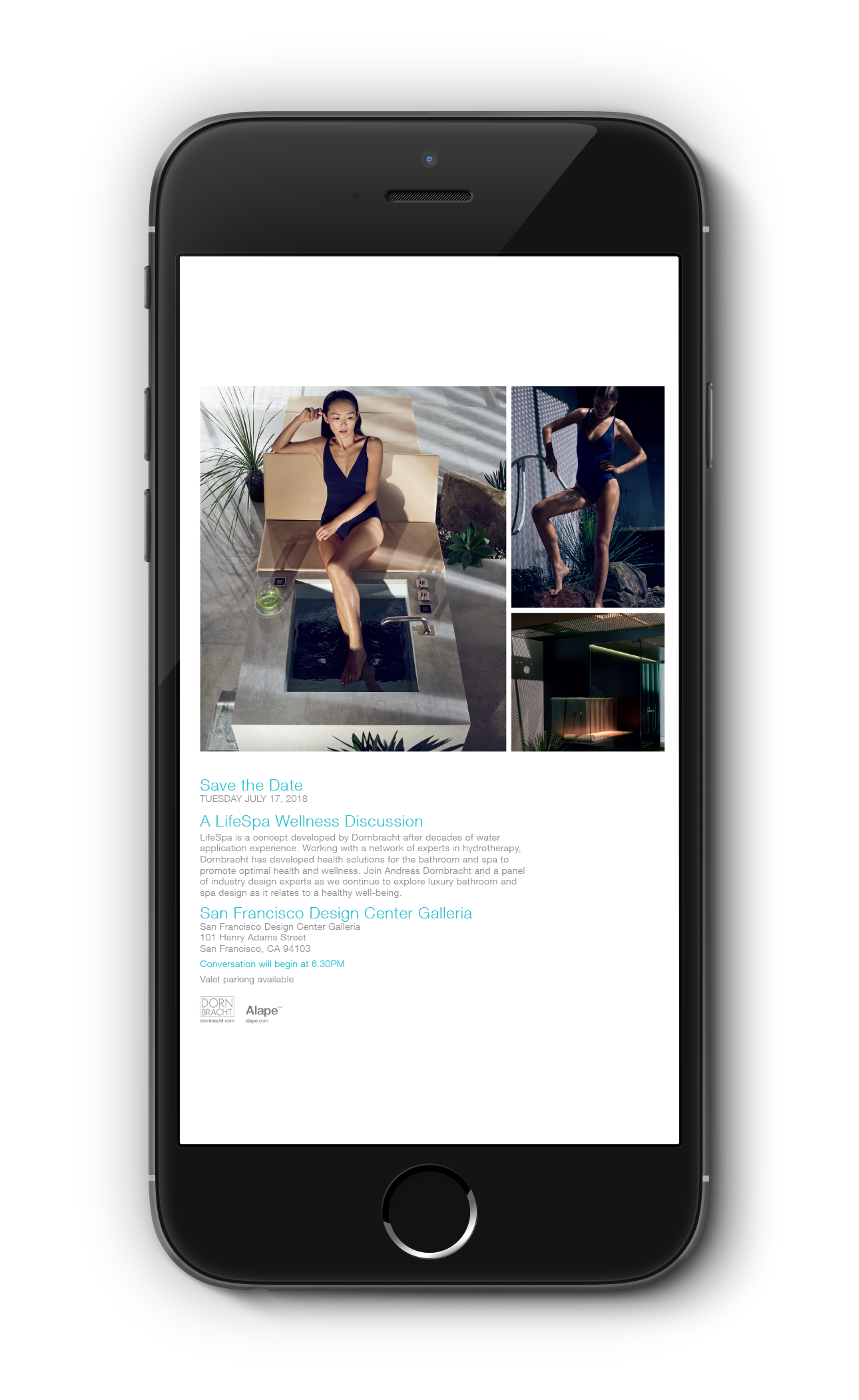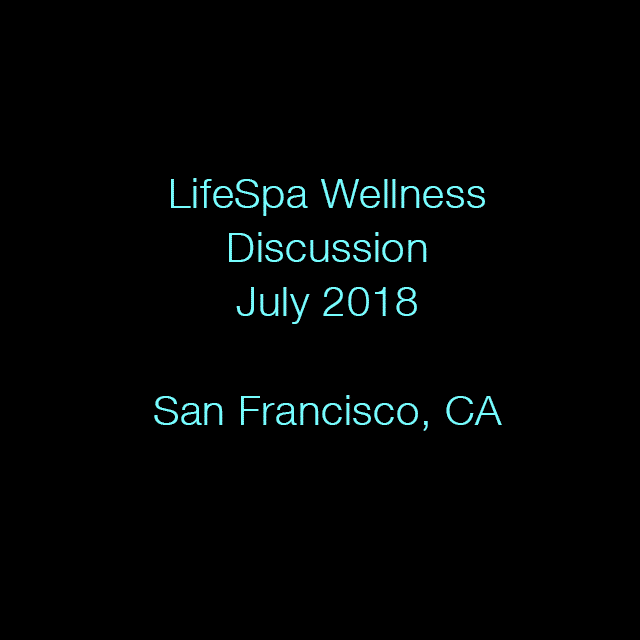 For the category, Bath Fittings: Tubs & Showers, Dornbracht brought home Product of the Year! Interior Design Editor in Chief Cindy Allen presented award to Dornbracht for RAINMOON. In attendance were Tinisha Gold, marketing manager of Dornbracht Americas and Jessica Rosen from AF | New York Project 6.